Residential Roofing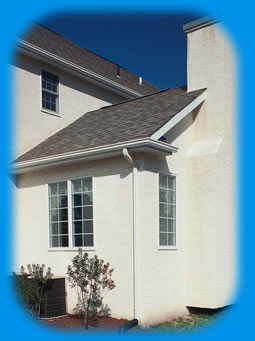 Frederick Roofing has been taking care of residential roofing needs since 1966. During that time we have established a reputation for quallity work at a fair price.
We can give you an on-site insoection and evaluation and then give yoiu a free estimate of the cost. We can remove and replace your existing roof or we can reroof over the original roof it there is only one layer.
We can also give you gutter and siding replacemt also. Let Frederick Roofing protect your top investment with a quality roof.
Resideintial Customer Checklist
Here is a Customer Checklist for you to review before we start work at your home:
Please remove all cars from your driveway when roofing crew arrives at your home
Please keep all children inside while crew is working on your house
Please keep all pets inside while crew is working
Please remove anyting breakable from the walls including picture frames, plates, etc
Please change your air conditioning filter after the job is complete
Please check youir gas hot water heater to make sure the vent pipe is centered ont he heater
Please notifiy Frederick Roofing in advance of our crew starting of any special property concerns
Give us a call or e-mail us and let Frederick Roofing be your residential roofing contractor! To request an estimate or ask a question, click here to fill out our form.